Fitness Clubs Chicago
State-of-the-art training environment
Elevate your fitness regimen with unrivaled views of the Chicago River and Lake Michigan. With over 23,000 sq ft of space, The Spa at Trump & Fitness Club will allow you to maintain your healthy lifestyle with a variety of fitness classes, state-of-the-art equipment and studios.
GOOD THINGS COME IN THREES
Come experience firsthand the world-class facilities at The Spa at Trump Fitness Club with a complimentary 3-day trial pass.
Contact us at or click the Request Appointment below to redeem your 3-Day Trial Pass and a tour of the Fitness Club. A member of our team will reach out to you within 24 hours.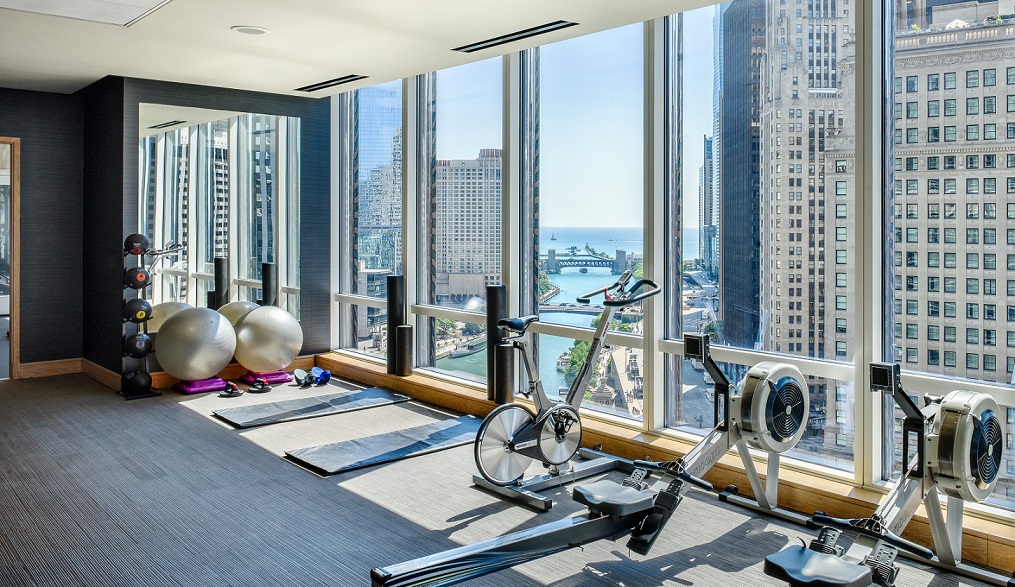 Fitness Club Member Benefits

Fitness Club Member Benefits

A personal locker and workout laundry service *
Full access to locker rooms that feature steam, dry sauna, and Kohler deluge showers
Unlimited group classes
Complimentary polar bodyage assessment and personal training session with a nationally certified personal trainer
4 guest passes
Complimentary suit and shirt press
Complimentary use of robes and slippers
20% discount on the Spa at Trump treatment and services **

* For full membership only
** Discount only available Monday - Thursday

Month-to-Month Membership Options

Membership Options

Gold Membership
Includes access to all member benefits with the exception of an Executive Locker and Workout Laundry Service.

Platinum Membership
Includes access to all member benefits.

Personal Training

Make the most of your workouts

ONE-ON-ONE PERSONAL TRAINING

At The Spa at Trump, our Fitness Professionals offer specialties such as athletic training, weight loss, rehabilitation, beginner, youth, pre-natal, post-natal, flexibility, endurance, bodybuilding or toning up.

Our Fitness Foundations program will assist with:

Improving your overall fitness
Remaining motivated and accountable
Working out smarter ... not harder
Exercising in a way that is flexible and convenient

FITNESS FOUNDATIONS

Even without a personal trainer, you can still get an effective workout with our Fitness Foundations program, where you can meet with a Fitness professional and map out how you can achieve your goals independently.

Half Hour Personal Training Sessions
Starting at $50 per session

Full Hour Personal Training Session
Starting at $90 per session